Original Buttons
I have this little machine for making button-badges. So I made some with some original drawings on them, covered with a protective Mylar plastic covering. These are the standard one and a quarter inch / 3cm badges with a pin on the back - in the USA they seem to call them buttons, which I think sounds cuter than 'badges'.
I have occasionally listed these for sale here and there, but sadly they have never stayed very long, being rather too much work to keep track of for the price of them. If you are interested in buying any, please email me and I will send you an image of the ones I have left.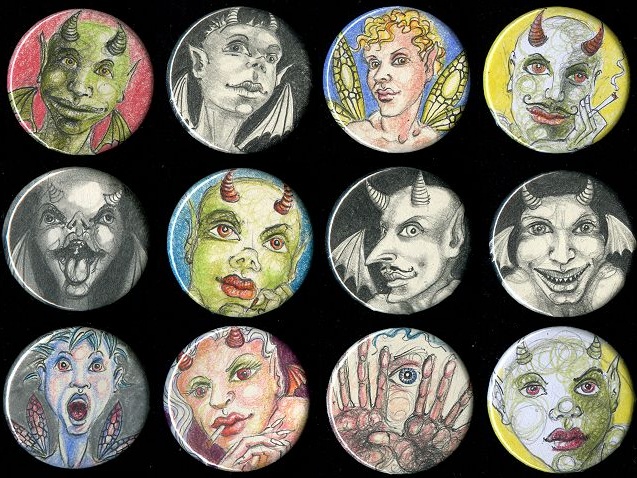 All images and prints are © Nancy Farmer. Please email me if you wish to reproduce any of these images, or see my permissions page in the 'info' section.