Don't Try This At Home
Artwork details: gouache, 2012.
This was the painting for June for my Fairy Calendar of 2012. The plan was to have a number of fairies in each picture corresponding to the number of the month: June is the 6th month, so 6 fairies. I liked the idea of a teetering tower of fairies, and any more than 6 at this scale was probably going to be too many fairies; fewer than 6 would be boring. So that is the reason why we have fairy acrobats for June. Wine was of course likely to feature, too, but the second wineglass - the one balanced on the fairy's knee - was added in at the last minute: without the the composition was simply short of something!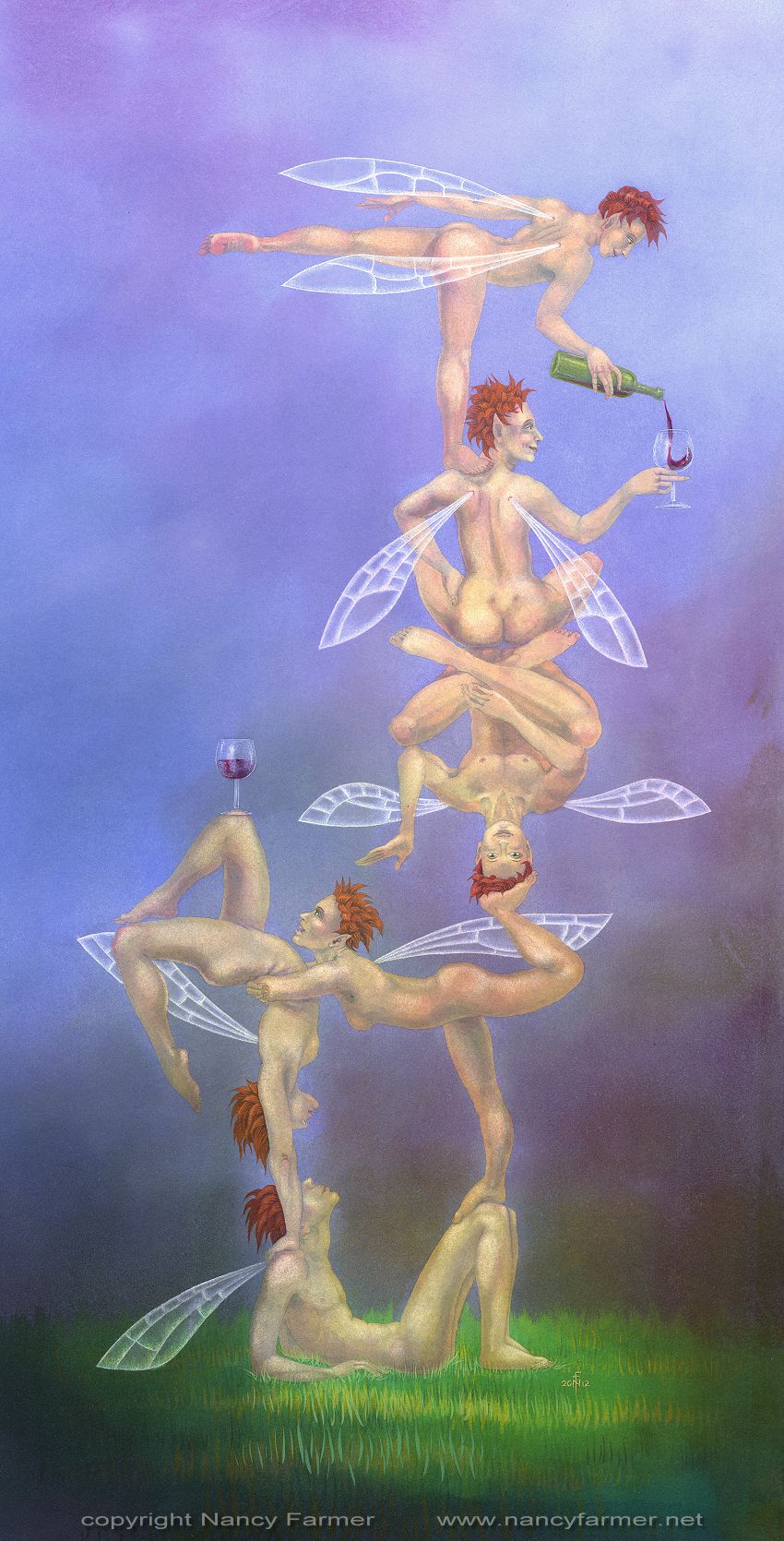 Below are a few close-up details of the painting: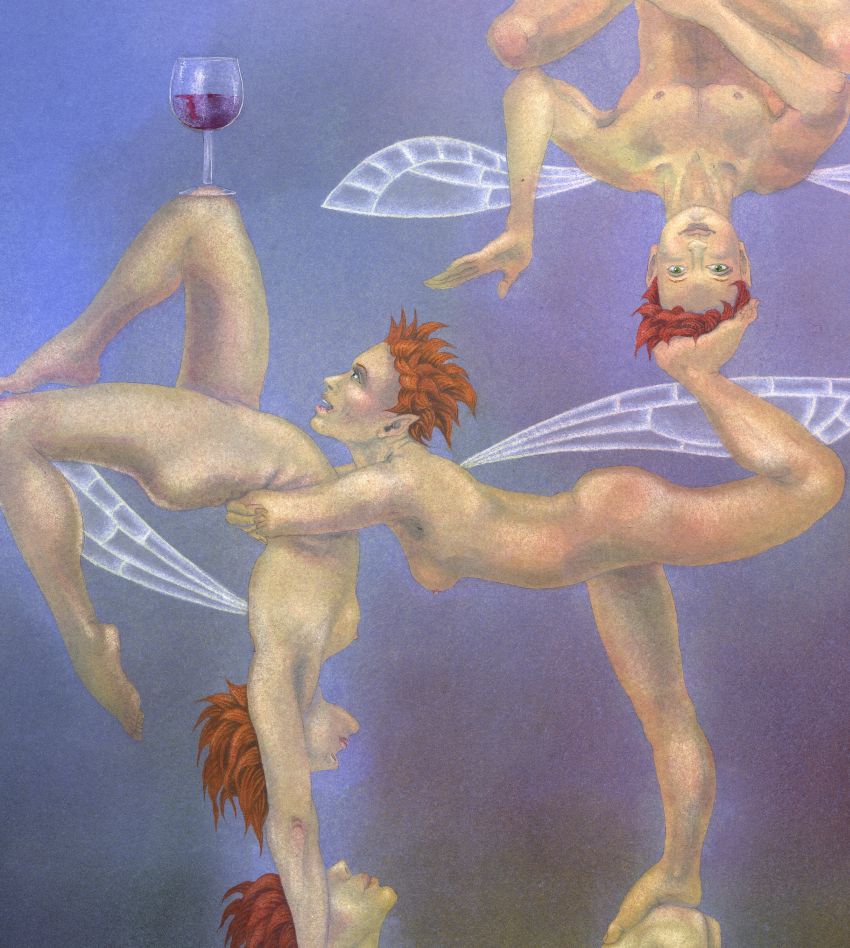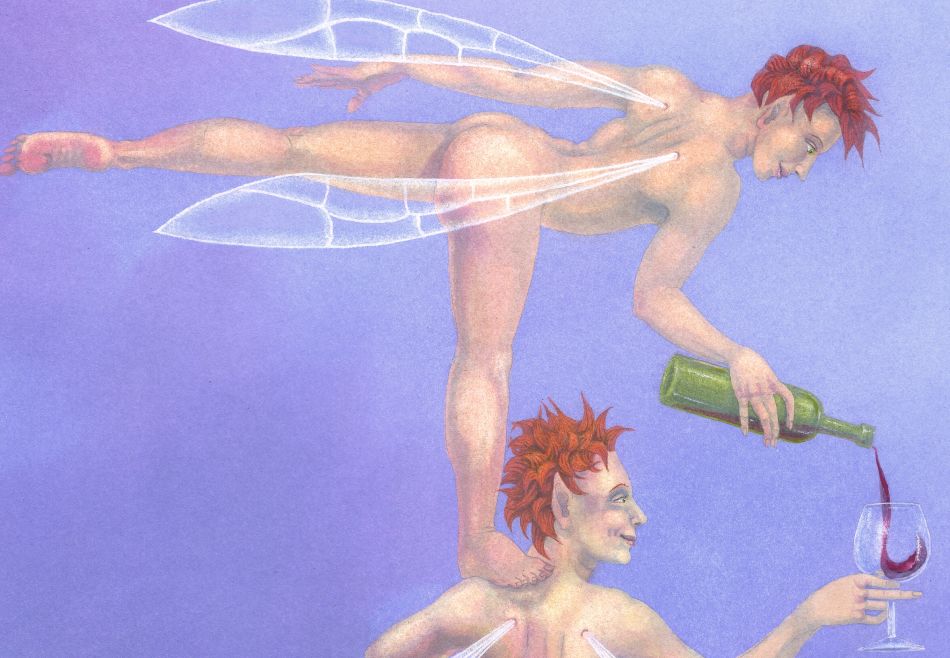 All images and prints are © Nancy Farmer. Please email me if you wish to reproduce any of these images, or see my permissions page in the 'info' section.
Prints & Original Artwork
You can now buy prints of my work (and a few originals) in my Etsy Shop. If you would prefer to buy direct from me, or you cannot find what you are looking for in the shop, feel free to email me instead: mail@nancyfarmer.net. If you are interested in original artwork, I do intend to post a list of currently available artworks in due course, but I'm in the process of moving and re-building a main website, so for the meantime please also email me for more information on originals, and also commissions.