Escher's Crackers
Artwork details: gouache, 2012.
The finale! This was the December painting for my all-fairy 2012 calendar. It began with a single fairy for January, two for february, and on up to 12 for December. 12 fairies is quite a lot to fit into a small composition, unless they overlap,. and for some reason the fairies didn't want to, so this is the composition I ended up with: something like those very confusing drawings by M C Escher, hence the title.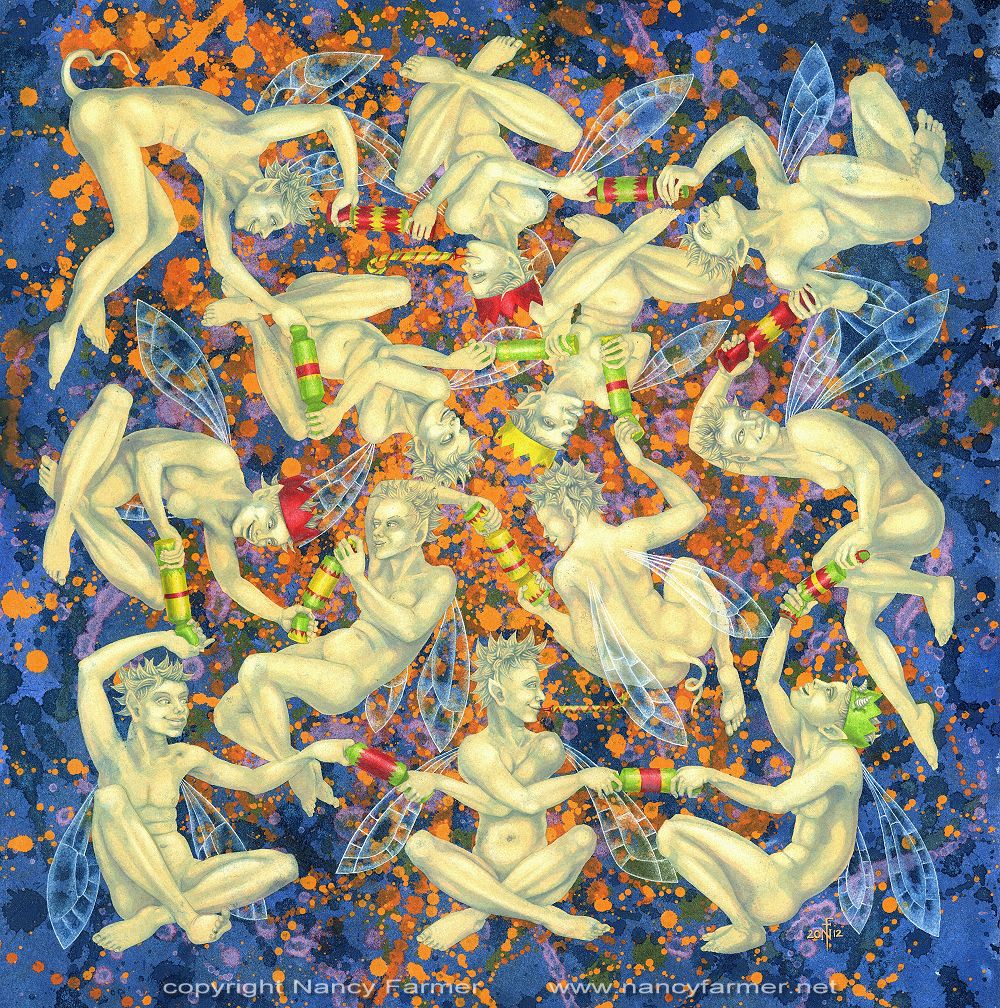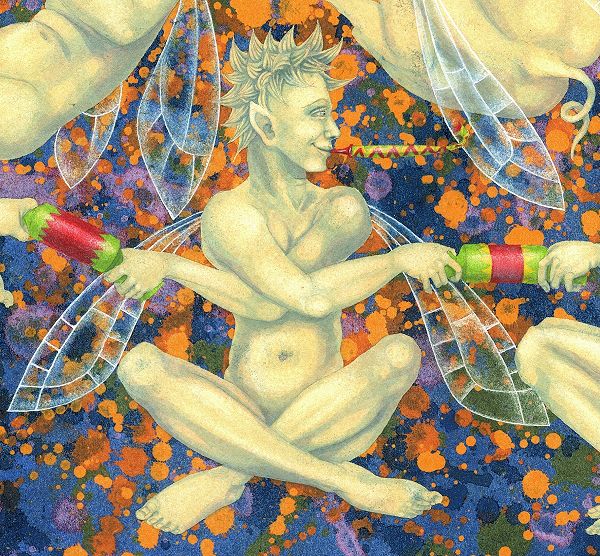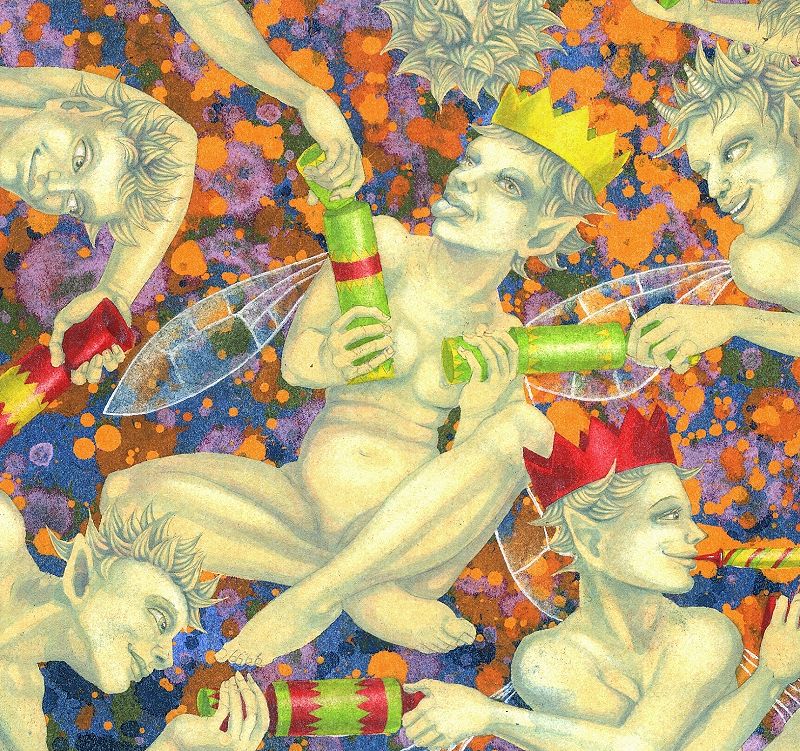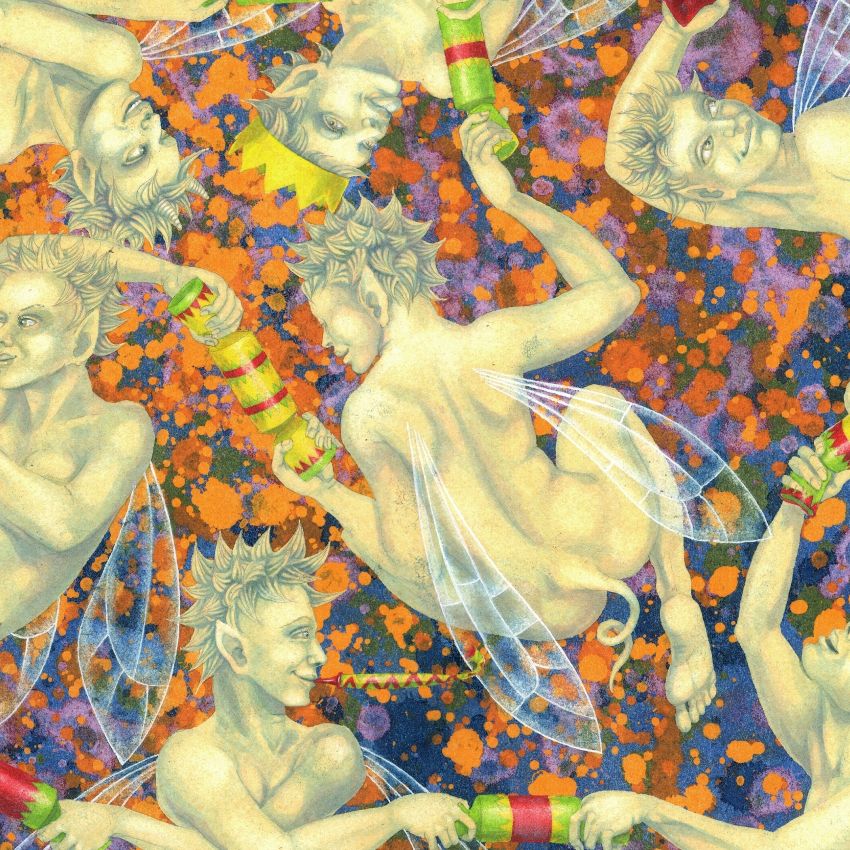 All images and prints are © Nancy Farmer. Please email me if you wish to reproduce any of these images, or see my permissions page in the 'info' section.
Prints & Original Artwork
You can now buy prints of my work (and a few originals) in my Etsy Shop. If you would prefer to buy direct from me, or you cannot find what you are looking for in the shop, feel free to email me instead: mail@nancyfarmer.net. If you are interested in original artwork, I do intend to post a list of currently available artworks in due course, but I'm in the process of moving and re-building a main website, so for the meantime please also email me for more information on originals, and also commissions.