Mad September Moon Dance
Artwork details: pencil and gold leaf on paper, 12 x 18 inches (30 x 46 cm), 2012.
The Harvest Moon is the full moon closest to the Autumn equinox, and usually falls in September. It does in 2013, which is why I chose the moon as the subject for the September picture for my calendar for this year.
Of all the full moons throughout the year, the Harvest Moon is a bit special. It all comes down to a narrower than usual angle of the moons orbit with respect to the horizon, and, well, results in a lot of moonlight and very little actual dark at a time when it might be very handy to be able to work all day and all night to get in the harvest.
But of course the moon is also associates with madness, and this picture could simply be called 'lunatics', given the origin of the word from the latin 'lunaticus', meaning 'moonstruck'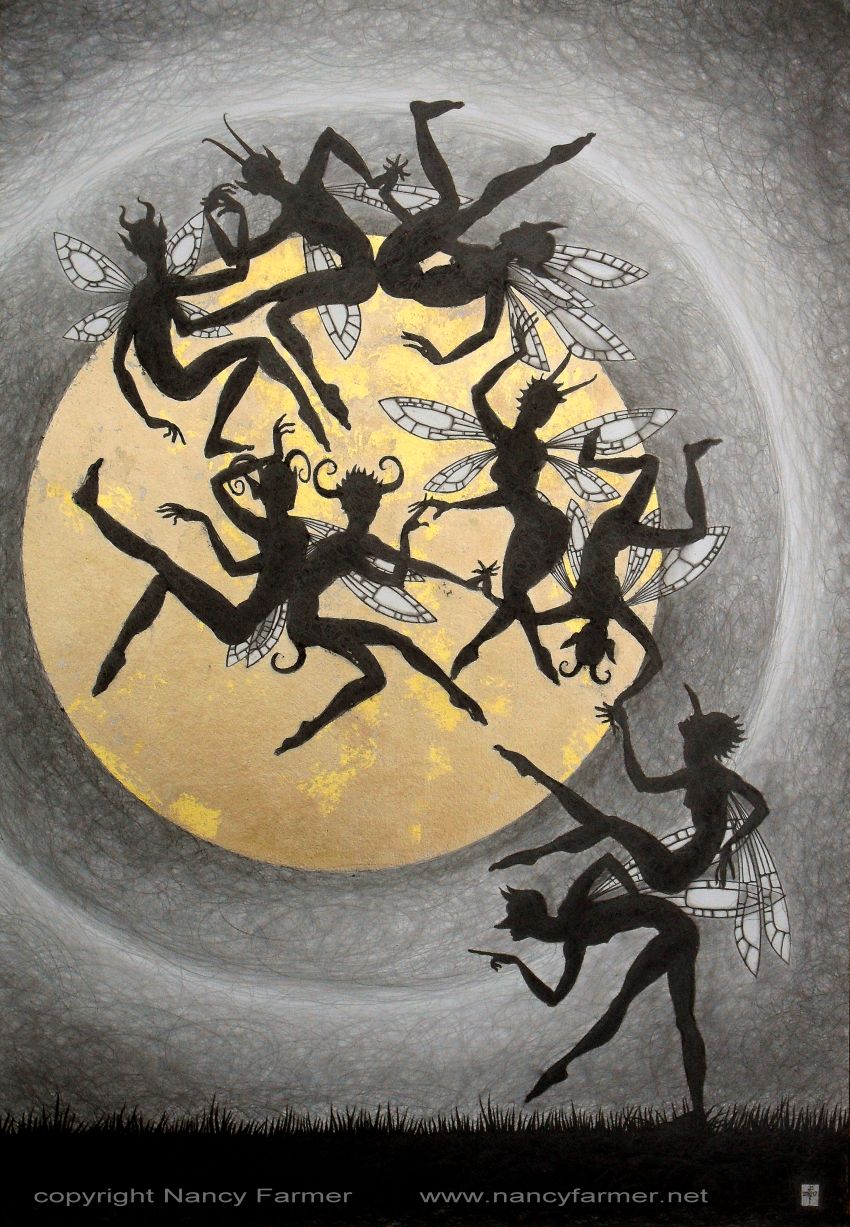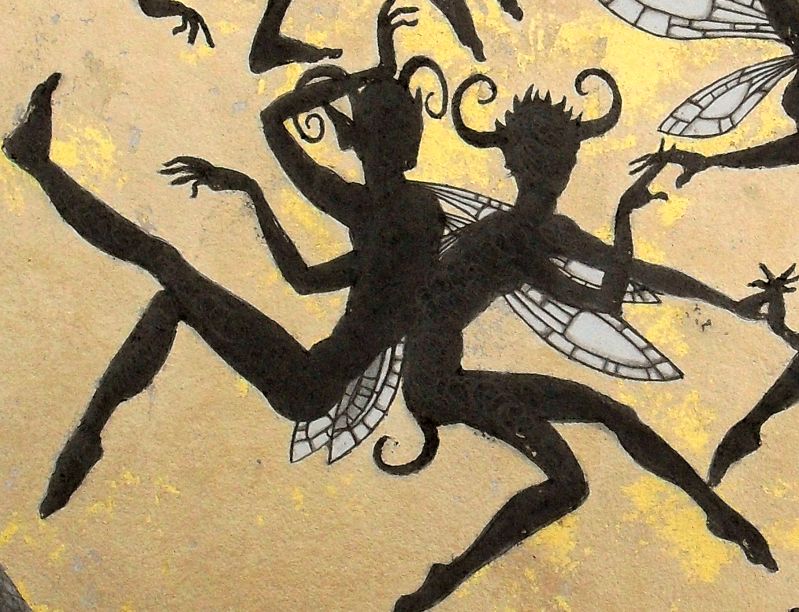 All images and prints are © Nancy Farmer. Please email me if you wish to reproduce any of these images, or see my permissions page in the 'info' section.
Prints & Original Artwork
You can now buy prints of my work (and a few originals) in my Etsy Shop. If you would prefer to buy direct from me, or you cannot find what you are looking for in the shop, feel free to email me instead: mail@nancyfarmer.net. If you are interested in original artwork, I do intend to post a list of currently available artworks in due course, but I'm in the process of moving and re-building a main website, so for the meantime please also email me for more information on originals, and also commissions.