October Masquerade
Artwork details: gouache, 13 x 19.5 inches (33 x 50 cm), 2012.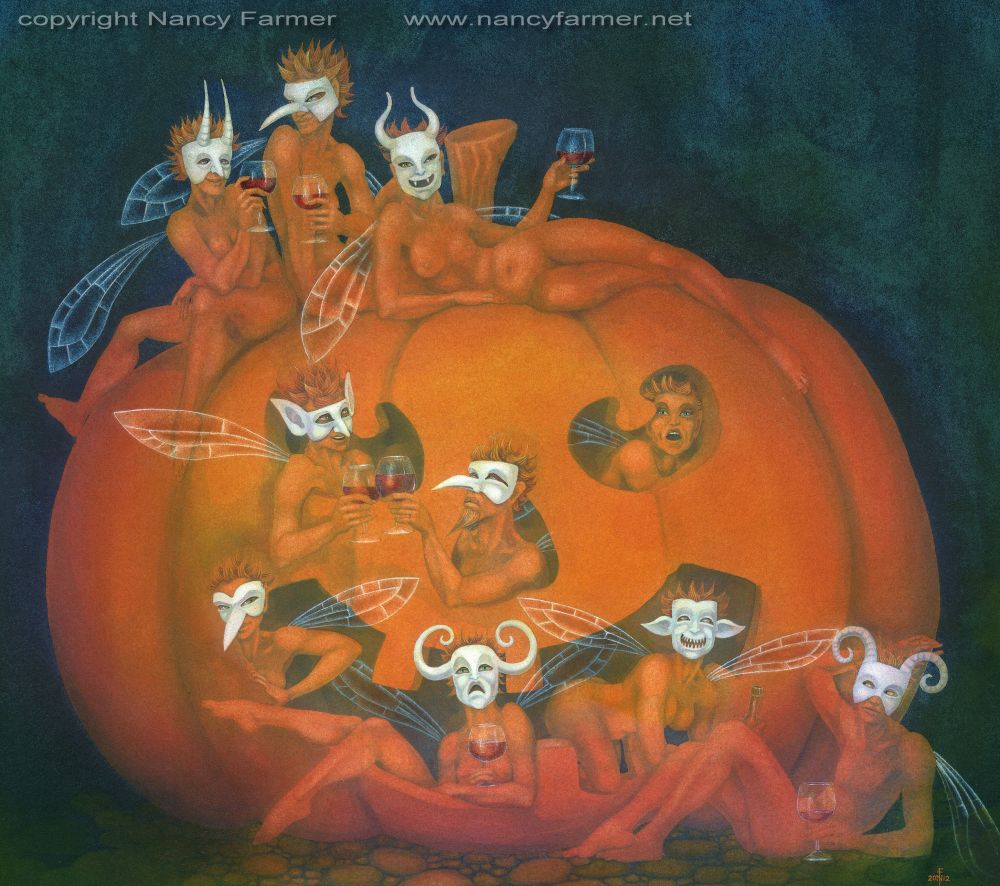 This was the October picture for my all-fairy 2012 calender. October, the 10th month, had to have 10 fairies in it, the pumpkin was only logical, and after that the composition really dictated itself. The pumpkin and the fairies, as you can see, are all the same colour - I liked the idea that these pumpkin fairies were some how not just on the pumpkin, but of the pumpkin. This way they are slightly sinister and are a quite different kind of fairy from the pumpkin fairy in my 'Flower Fairies go to Seed' series.
Below are a few details: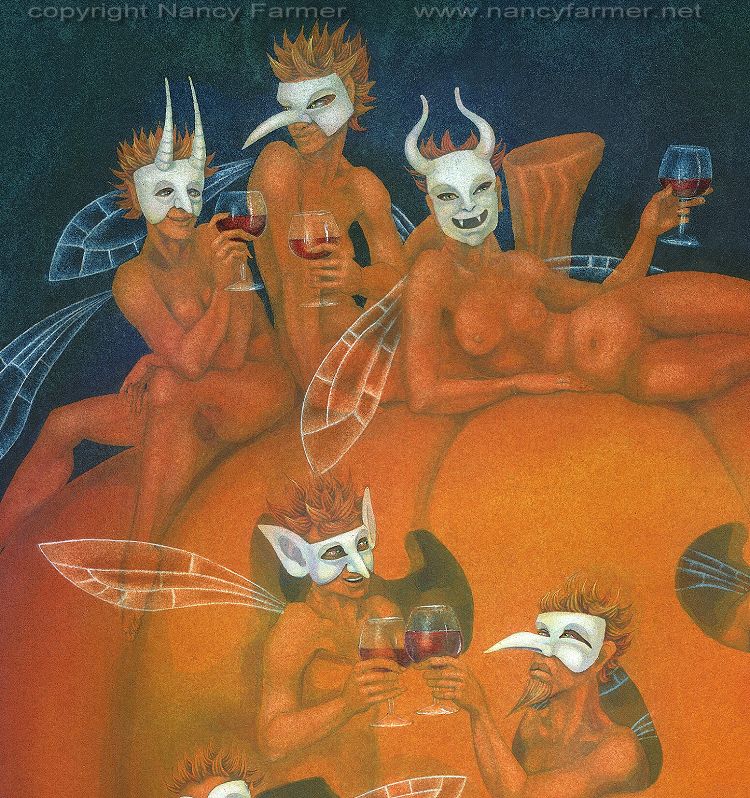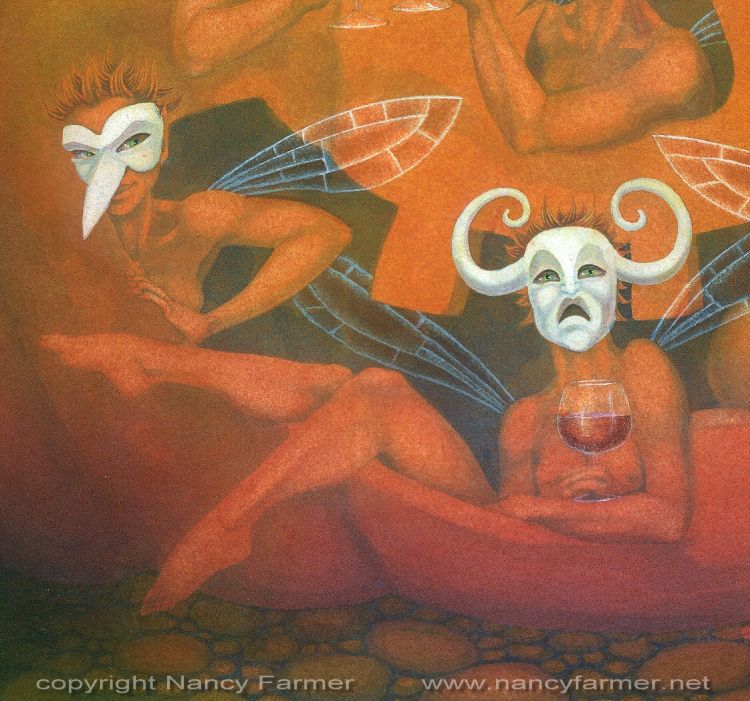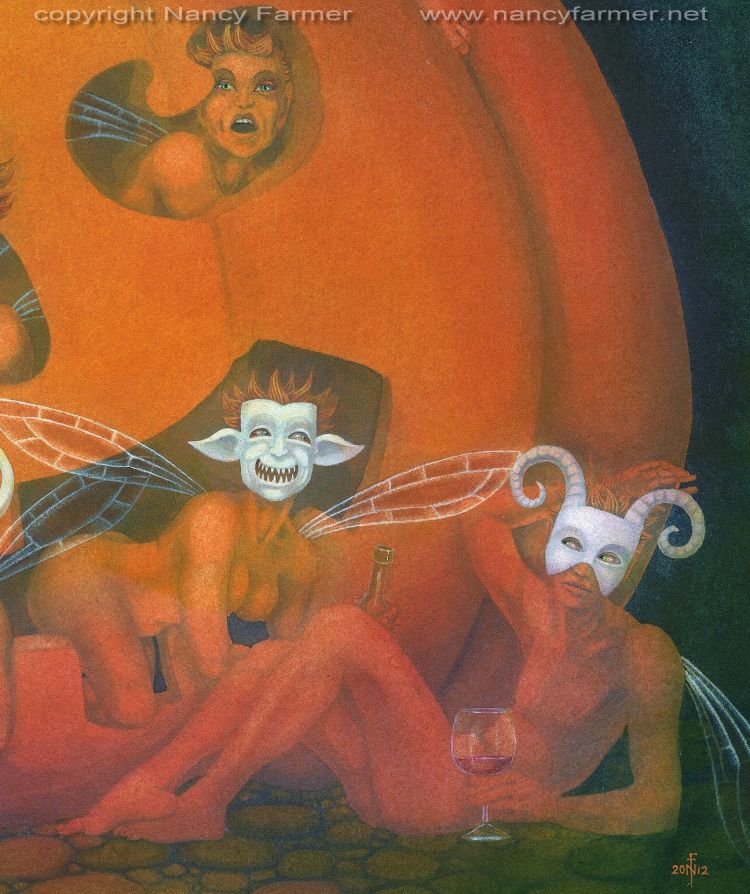 And here (below) is the entire painting. The large blank sky was designed to accommodate the calendar dates, but I think that it fits rather well with the composition, so i left it in when I had the painting framed: pumpkins are rather squat heavy things that tend to occupy the ground and leave a lot of room for the sky... even though, as an occasional grower of pumpkins, I must admit that the plants do have ambitions to climb.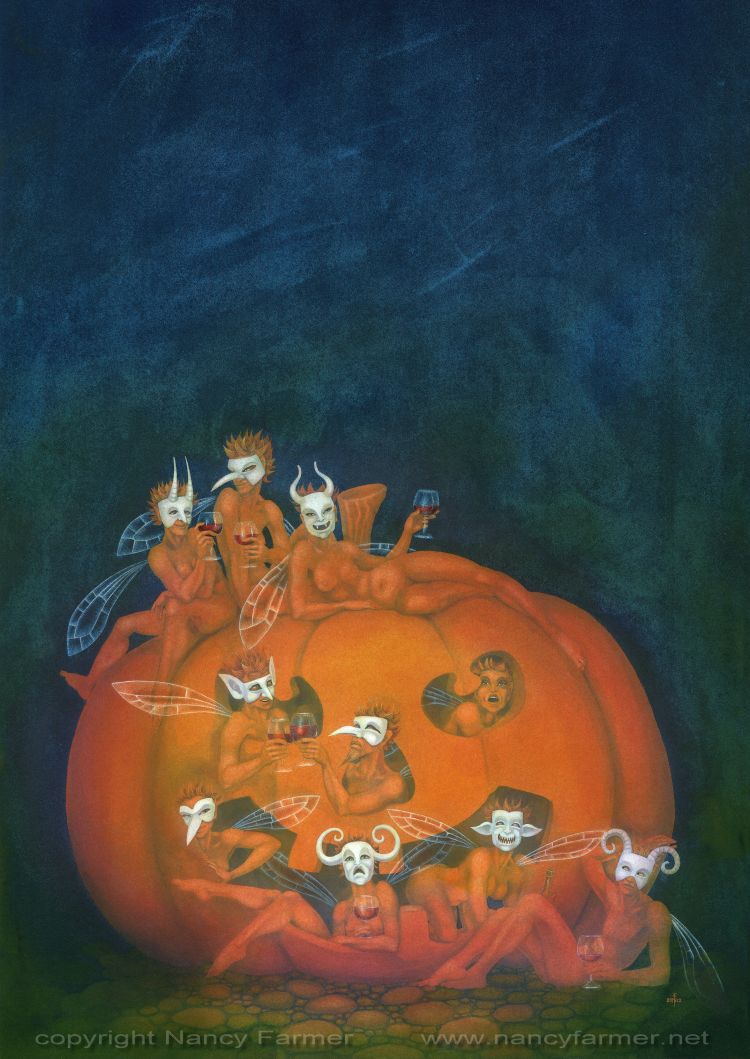 All images and prints are © Nancy Farmer. Please email me if you wish to reproduce any of these images, or see my permissions page in the 'info' section.
Prints & Original Artwork
You can now buy prints of my work (and a few originals) in my Etsy Shop. If you would prefer to buy direct from me, or you cannot find what you are looking for in the shop, feel free to email me instead: mail@nancyfarmer.net. If you are interested in original artwork, I do intend to post a list of currently available artworks in due course, but I'm in the process of moving and re-building a main website, so for the meantime please also email me for more information on originals, and also commissions.