A Romantic Picnic, Spoiled by Mermaids
Artwork details: gouache, 23.3 x 10.9 inches (59 x 28 cm), 2009.
'A Romantic Picnic, Spoiled by Mermaids' (scroll down to see the close-up)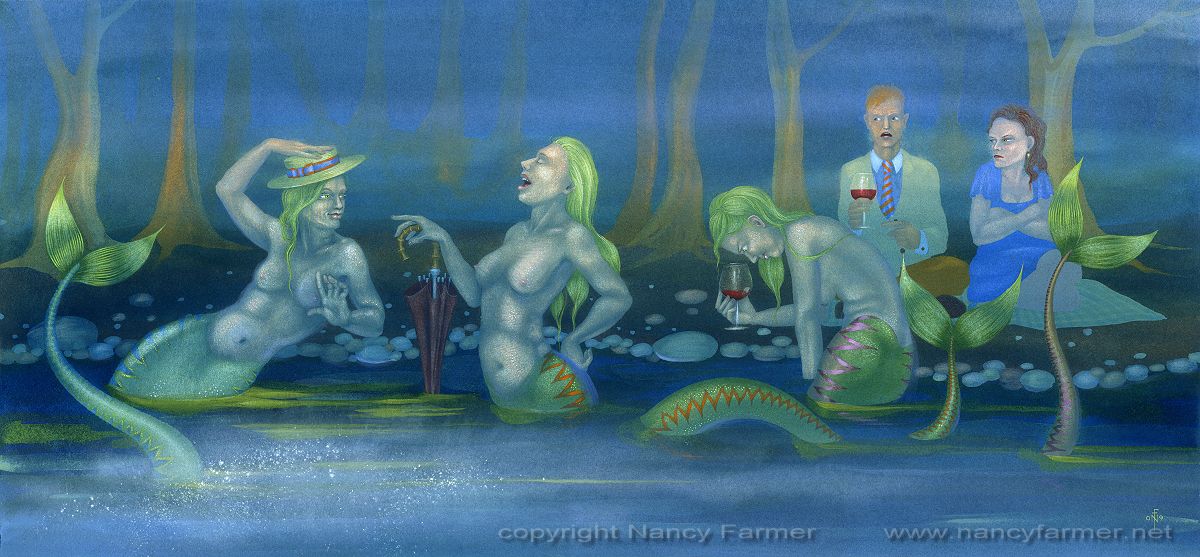 It's a familiar problem: you've just settled down to a lovely romantic picnic with your dearly beloved, or perhaps simply one whom you hope will become your dearly beloved at some point in the future... when a shoal of bloody mermaids turn up, totally spoiling the atmosphere. The evening is ruined. All hopes of seduction go out the window. Worse, you may even loose a perfectly good umbrella and a jolly fine hat into the bargain!
This was done to fit in with the general theme of 'Messing About on the River'. The picture is off to the 303 Gallery, in Martock (Somerset, UK), if you know it. They have no website but there are some more details at the bottom of my Exhibitions page.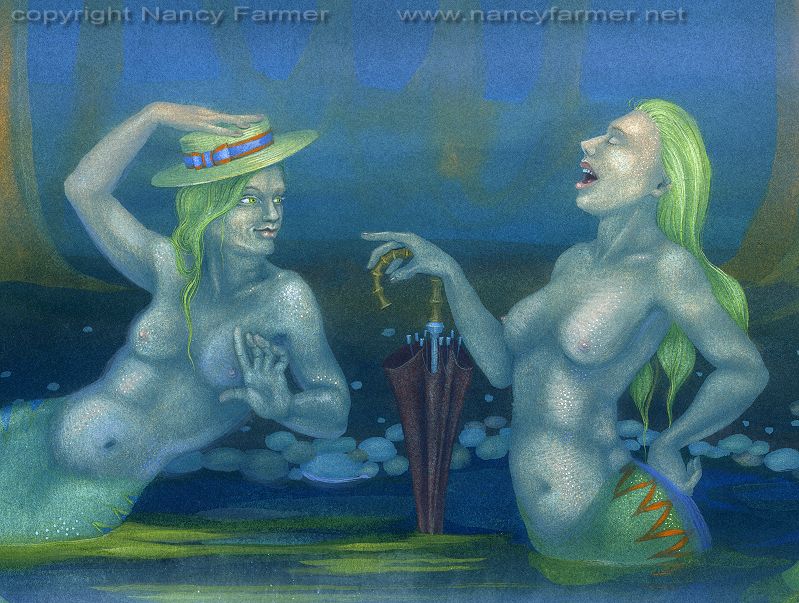 All images and prints are © Nancy Farmer. Please email me if you wish to reproduce any of these images, or see my permissions page in the 'info' section.
Prints & Original Artwork
You can now buy prints of my work (and a few originals) in my Etsy Shop. If you would prefer to buy direct from me, or you cannot find what you are looking for in the shop, feel free to email me instead: mail@nancyfarmer.net. If you are interested in original artwork, I do intend to post a list of currently available artworks in due course, but I'm in the process of moving and re-building a main website, so for the meantime please also email me for more information on originals, and also commissions.