Sunflower Bower
Artwork details: hide, 2008.
This picture is for you to download and colour in...
...suitable for children and the young-at-heart!
Right click on the big picture and 'save as'. I have a small collection of these drawings - originally done for my nieces and nephews - to see the rest go to 'colouring in' in the main gallery index (see links above).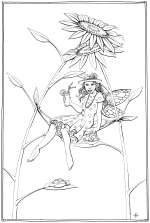 Please note: if you save the picture below and print it, it should fit nicely onto a piece of A4 paper (assuming you print it at 300dpi which is the resolution it should already be set at, so with a bit of luck you won't have to do anything technical all all!). This picture is too huge for you to view on this website very easily, and for that I apologise, but if I didn't make it huge, you wouldn't be able to print it out yourself for colouring in.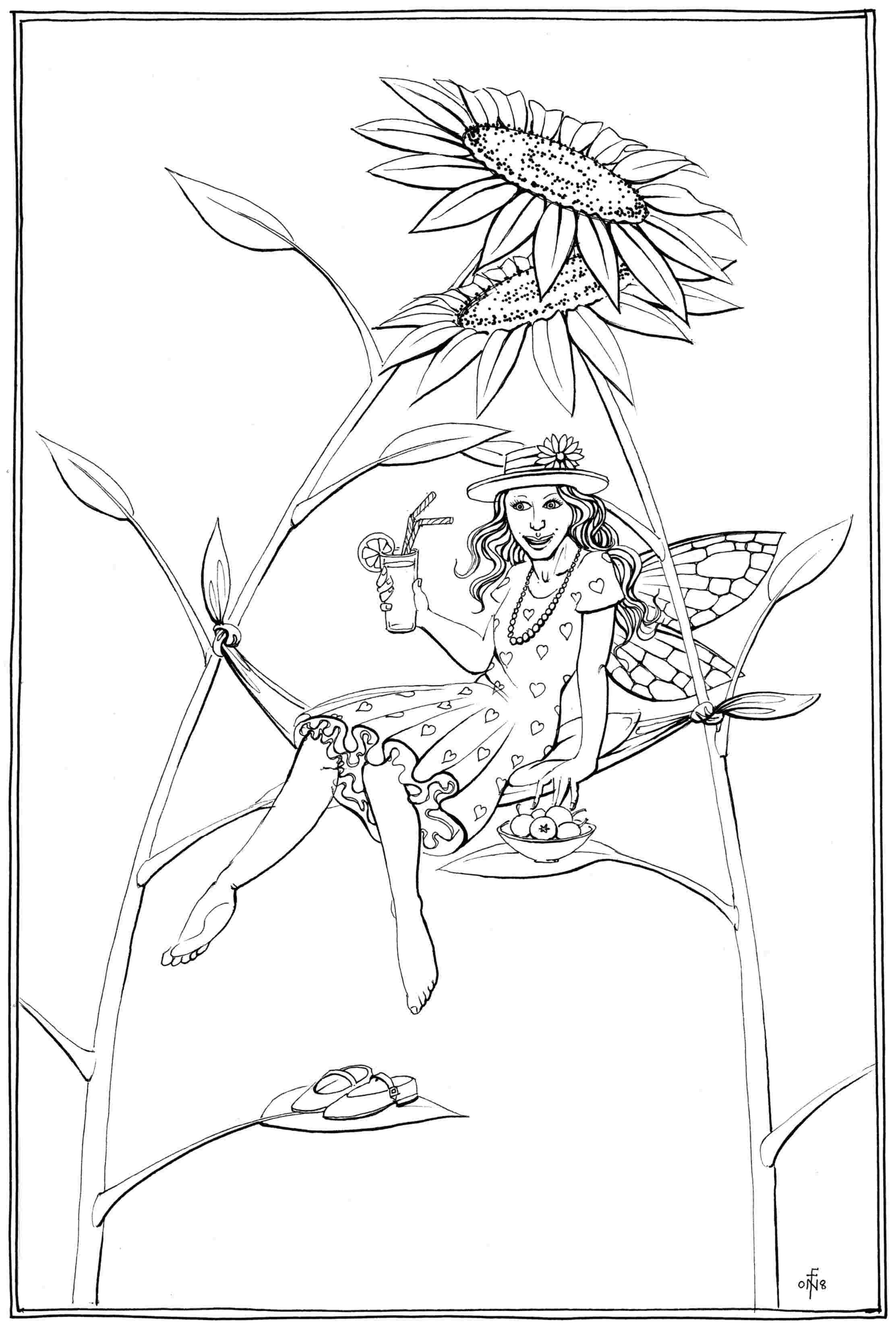 All images and prints are © Nancy Farmer. Please email me if you wish to reproduce any of these images, or see my permissions page in the 'info' section.
Prints & Original Artwork
You can now buy prints of my work (and a few originals) in my Etsy Shop. If you would prefer to buy direct from me, or you cannot find what you are looking for in the shop, feel free to email me instead: mail@nancyfarmer.net. If you are interested in original artwork, I do intend to post a list of currently available artworks in due course, but I'm in the process of moving and re-building a main website, so for the meantime please also email me for more information on originals, and also commissions.